The third week of consolidation on the dollar is coming to an end, which in the case of EUR / USD slowed down its current move in the area of the resistance zone, also strengthened by the presence of a 61.8% retracement of the entire long-term downward trend.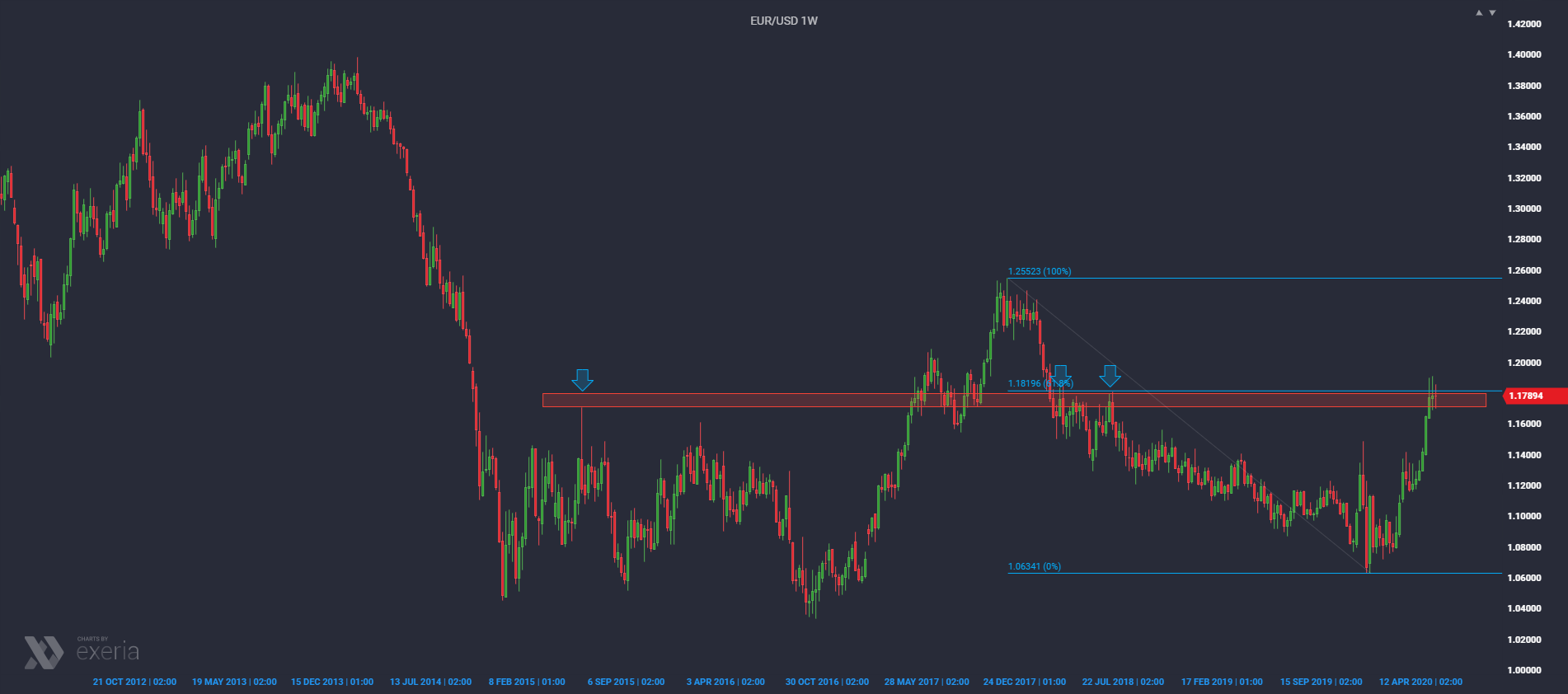 Very similar conclusions can be drawn from the monthly chart of the dollar index, which in turn slows down the last wave of weakening in the area of horizontal support.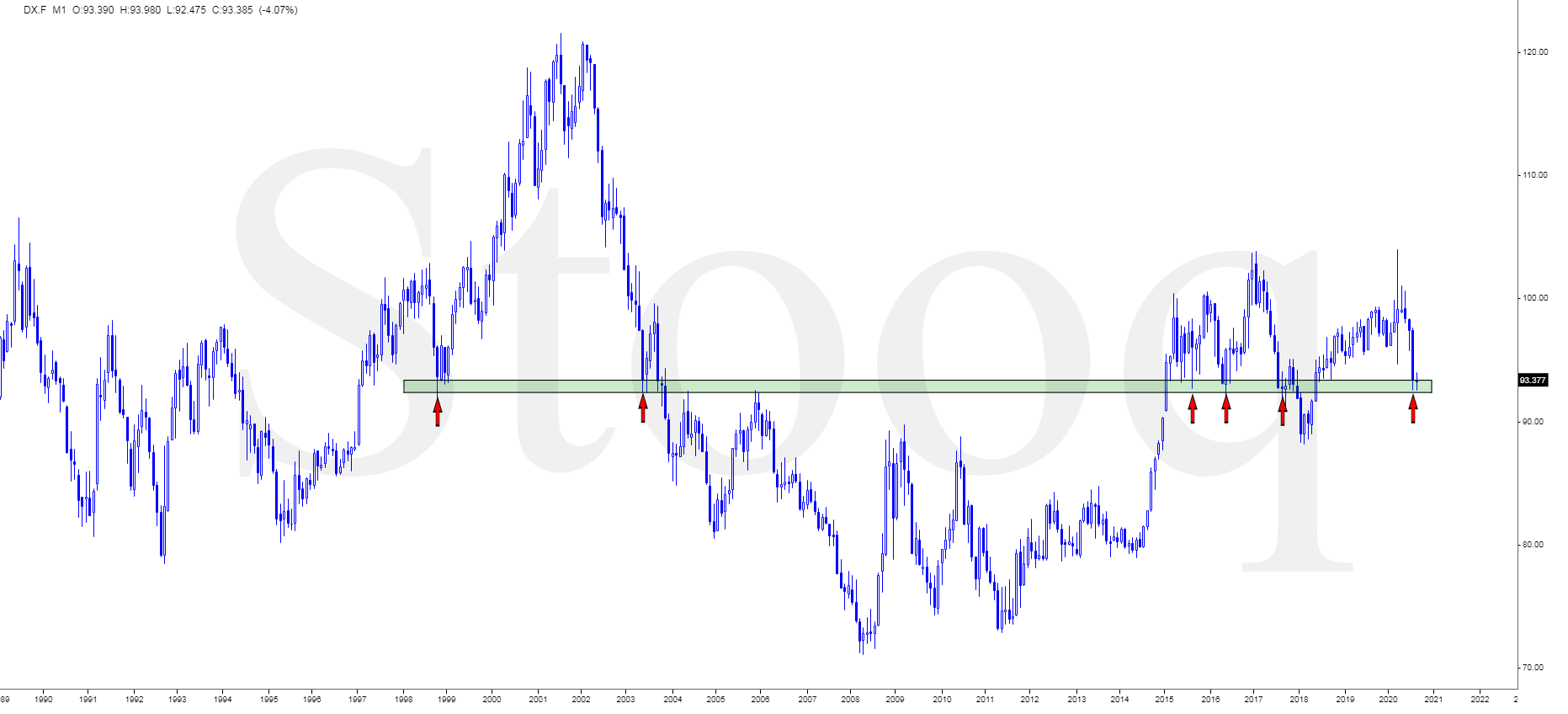 Getting the market to technical support / resistance is one thing, but it is also worth looking at the sentiment that now applies to the US currency. After such a strong downward wave, it cannot be great.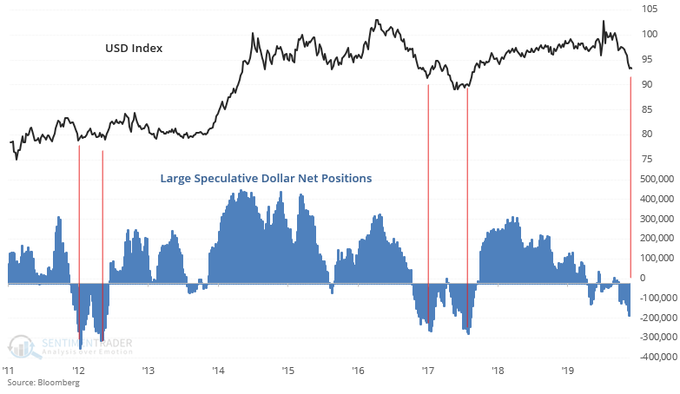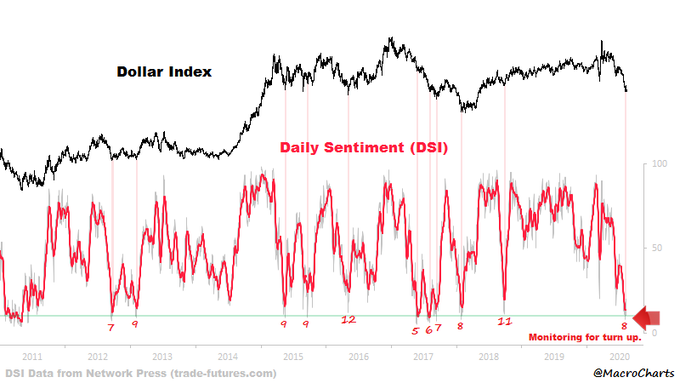 With such low values, the dollar strengthened in the past. So now there is a copy of this situation. In addition, it is also worth considering the positioning of the largest commercial banks on the dollar, which since the end of last year has been reducing the usually maintained net short position, to switch to long in recent weeks.

This may suggest that this well-informed group of the market is preparing for a strong dollar appreciation, and this usually occurs during market turmoil, liquidity crisis and money flight to safe havens. Thus, it is also a warning for the stock markets, where, unlike the dollar, sentiment, especially Main Street, is breaking records of greed.
In the context of the latest dollar move, the situation on VXN, the Nasdaq equivalent of VIX, which as we know, dominated the recent recovery after covid panic, appears as a warning.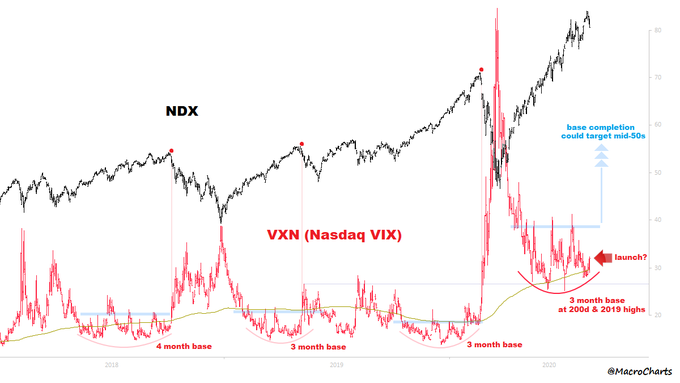 This indicator has been building a consolidation that looks like an accumulation process for the last three months. Its next, strong rebound would naturally be synonymous with the stock market crash, in this case the technology sector.