A modern trading platform
Are you afraid of bad, unsuccessful investments? Are you worried about the influence of emotions that cause impatience and dissatisfaction? Are you playing for high stakes, but you are limited by a difficult trading platform and sometimes you feel irritated as if you were waiting in line? Would you like to earn more, bet on modernity and independence? Then you need the latest technology, a trading machine with all functionalities in one place. Find out that Smart Investing is easy. Wherever you are, the Exeria trading platform will allow you to understand and predict opportunities in thousands of financial markets around the world.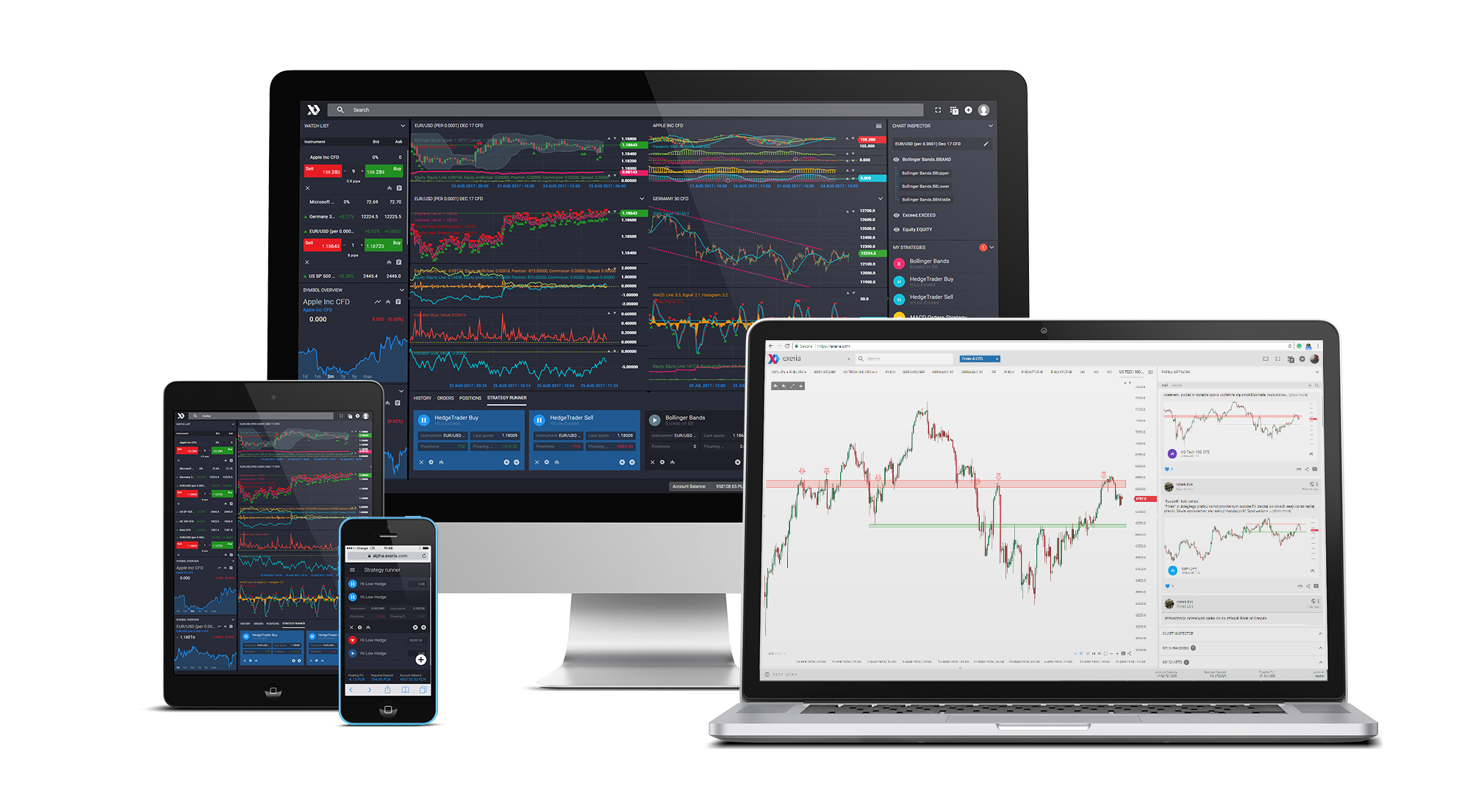 Who is the Exeria platform for?
experienced investors who look for the most modern solutions.

intermediate people who have decided to explore the secrets of investing and are looking for investment opportunities.

beginners who want to start investing as soon as possible, drawing on knowledge from experienced specialists.

participants of investment training courses and webinars.

investors active on stock exchanges and on other markets.

habitués and experts of industry portals.

experts who want to share knowledge and build their brand on the Internet, as well as for those seeking contact with experts.
How does the Exeria platform work?
Imagine that thanks to intelligent and modern technologies you discover markets and take advantage of investment opportunities before others do, with one glance. To understand how Exeria platform works and what effective investment is, you should learn from the best experiences and not from your mistakes. This is the secret of our software and its unique mechanism that Exeria trading platform will allow you trading from any smart device. Check out Exeria on the phone in the morning and finish analysis on your computer in the afternoon and then, on your tablet in the evening. All your charts, record boards, barometers and algorithms are in one system and you choose which device you will choose to trade.
What do you get thanks to Exeria platform?
You get Exeria portal's functions that give our clients the most.
Web Station system of windows.
Thanks to our revolutionary window technology, you can use Exeria in your browser just like you used to use very advanced programs installed on your computer hard drive.
Easy access to your account.
Through Exeria trading platform, you log into any investment account using your standard login and password, which you previously received from the brokerage house (broker). Depending on which broker you have the account with, the procedure of connecting Exeria platform may be as follows. As for a City Index account you have to go to ci.exeria.com and enter your login and password. For a TradeTech account, visit tt.exeria.com. To trade on the US stock market, click "add an account" on the app.exeria.com and follow the instructions.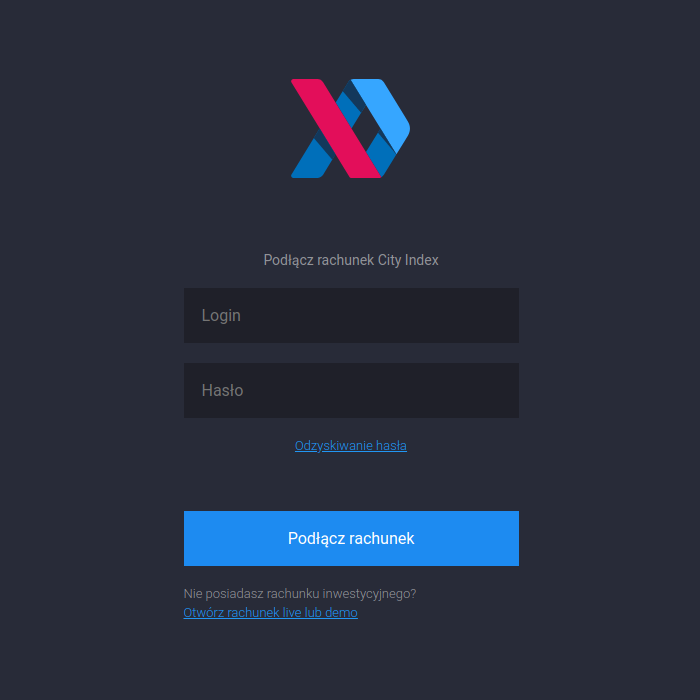 Community of Exeria Platform.
Through the Exeria Network social network you can consult directly with experts and experienced investors.
Copy Trading on Exeria Platform.
This feature is referred to as the "Robo-advisory" by some investors. Thanks to it, you can copy and share orders. You can send messages about your orders or connect friends to your transactions, and vice versa, you can connect your own orders to other people's transactions.
If you want to allow friends to copy.
If you want to copy from a friend.
Automatic Trading on Exeria Platform.
You have an option to run the Robots, which saves you time and energy.
You get access to analyses, reports and educational materials prepared by experts.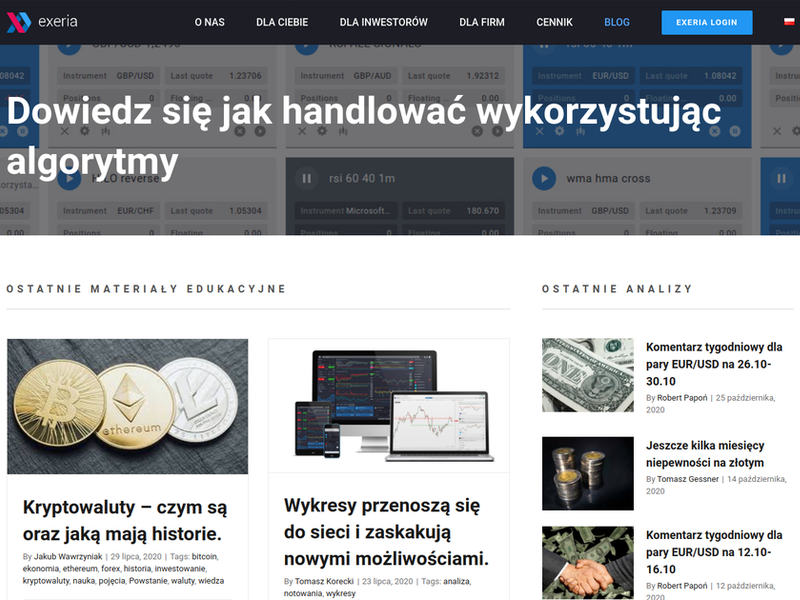 Enter exeria.com/blog to get to Exeria's blog. In the Analyzes section you will read about the latest market trends and find out what is worth investing in at the moment. In the Education section, you will find a lot of practical articles that will help you become a better investor.
You can use many ready-made solutions, including algorithms, charts, ready-made lists of instruments, tools and barometers.
How to insert a tool into the library?
How to download the tool from the library?
Thanks to the accessible visualization of indicators, you can have good control over several markets at the same time. You don't need to switch between charts. The barometer allows you to assess the situation in one glance.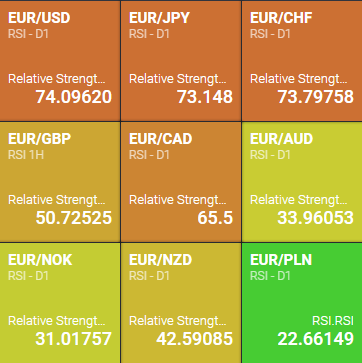 Increasing the scope of data
Thanks to the synergy effect, you get an expansion of your data package.
Advanced charting functions
You can use advanced analytical functions and unique indicators placed on charts.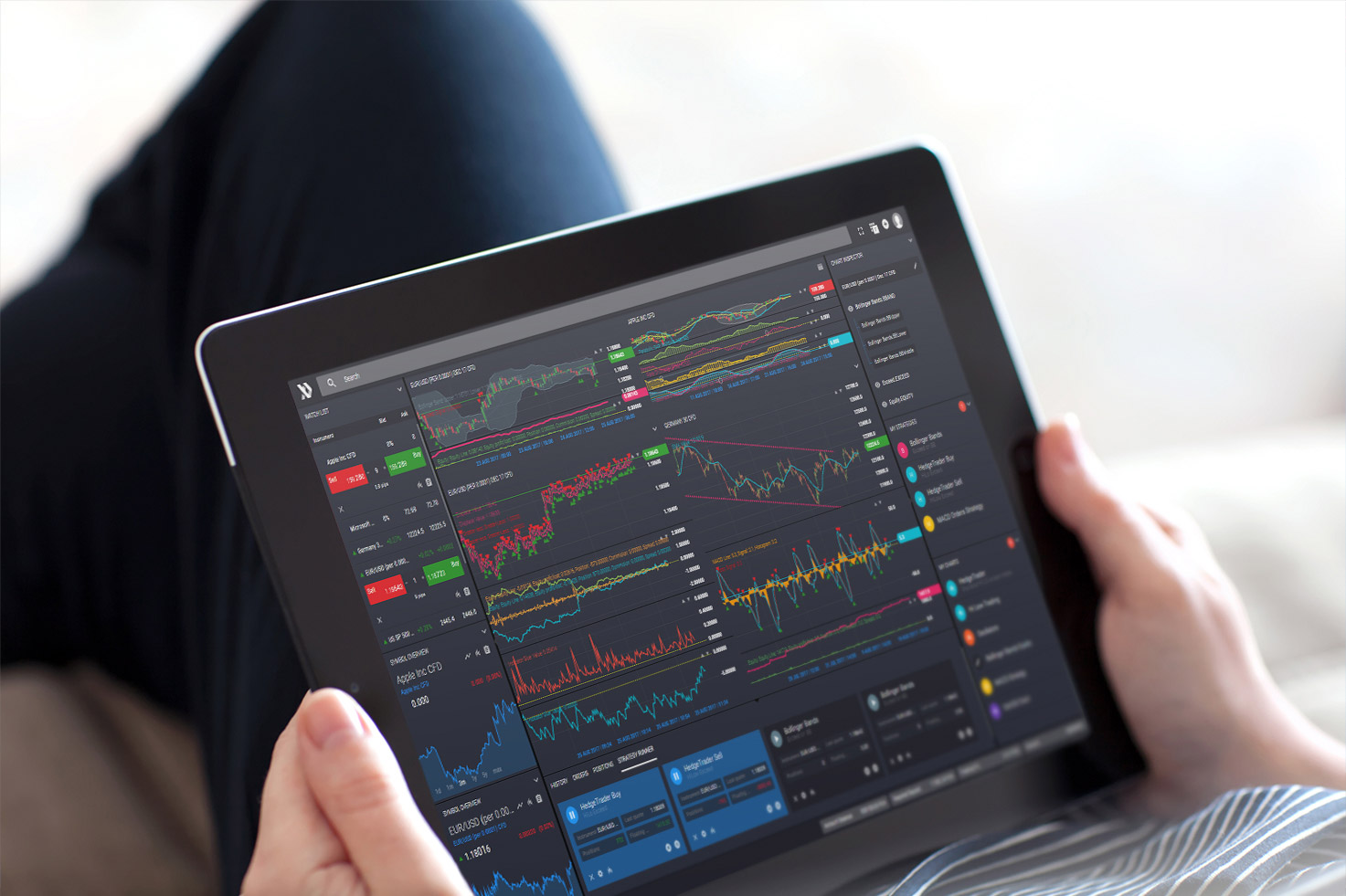 Placing orders straight from the chart
You can use the chart as an order and position management tool.
You can export the chart data as a CSV file that you can, for example, import into Excel.
You get one system for multiple devices (computers, tablets, phones). You start working on one device and can finish it on another. You can be logged in to several devices at the same time, computer and phone, or several computers at the same time.
You have the opportunity to access 100% original tools created by the world famous Guru.
TOP 10 benefits you get by choosing the Exeria platform
You can service the bill from several devices, you can view charts on your computer and at the same time make transactions on your phone. This makes it easier and easier to carry out different activities simultaneously.

You test your ideas, and you can run the Robots. Thanks to the trading features, you have more time to yourself and trade faster than others.

You get access to a wider data package. You can analyse more markets and test robots over a longer time horizon, so you will feel more confident because you will be able to make more accurate forecasts.

You can copy transactions or orders between accounts. You will be able to follow the movements of experts or your friends, or share your trades with other users. This will make all of your decisions more secure and accurate.

You can use Exeria Network, and share information and knowledge that makes you feel part of the community. This allows you to make more conscious decisions based on more and higher quality information.

Thanks to the Library, you can extend the platform's capabilities with new elements, including those created by users and experts. You will get quick access to new strategies, chart templates, instrument baskets and barometers and you will feel that you are developing just like you always wanted to.

You can send recommendation posts and add job content to them so that recipients can complete it with just one click. Experts will be able to send recommendations to the group of their clients, and users will make it easier to follow recommendations. Both allow you to enjoy technology that allows you to work together.

You will gain access to the most in-depth analyses and educational materials, also through direct access to expert knowledge, and therefore you will feel that you are well looked after in the right place.

You will gain access to the most astute analyses and educational materials, also through direct access to expert knowledge, and therefore you will feel that you are well looked after and in the right place.

You can use the same platform to manage your accounts with multiple brokers. You will be able to use the same tools to handle different accounts and markets. You'll be glad you can use one tool for so many functions. This will allow you to control many things at the same time, and thanks to this, you will be able to consciously make decisions quickly assessing the situation.
Do you want to learn more?