The Nasdaq rebounded almost 90% from the trough in March. This sector is the leader of the entire recovery. However, the mood among investors is extremely optimistic, and technology companies are mostly interested in the youngest investors. On the one hand, the tech giants' business model appeals to new investors, often millennials, who use Robinhood. On the other hand, they do not yet have enough experience to know that they are buying extremely high-priced stocks that are after many years of huge spikes. What we are seeing in the US stock market today, especially in the tech segment, closely resembles the end of the dotcom mania two decades ago.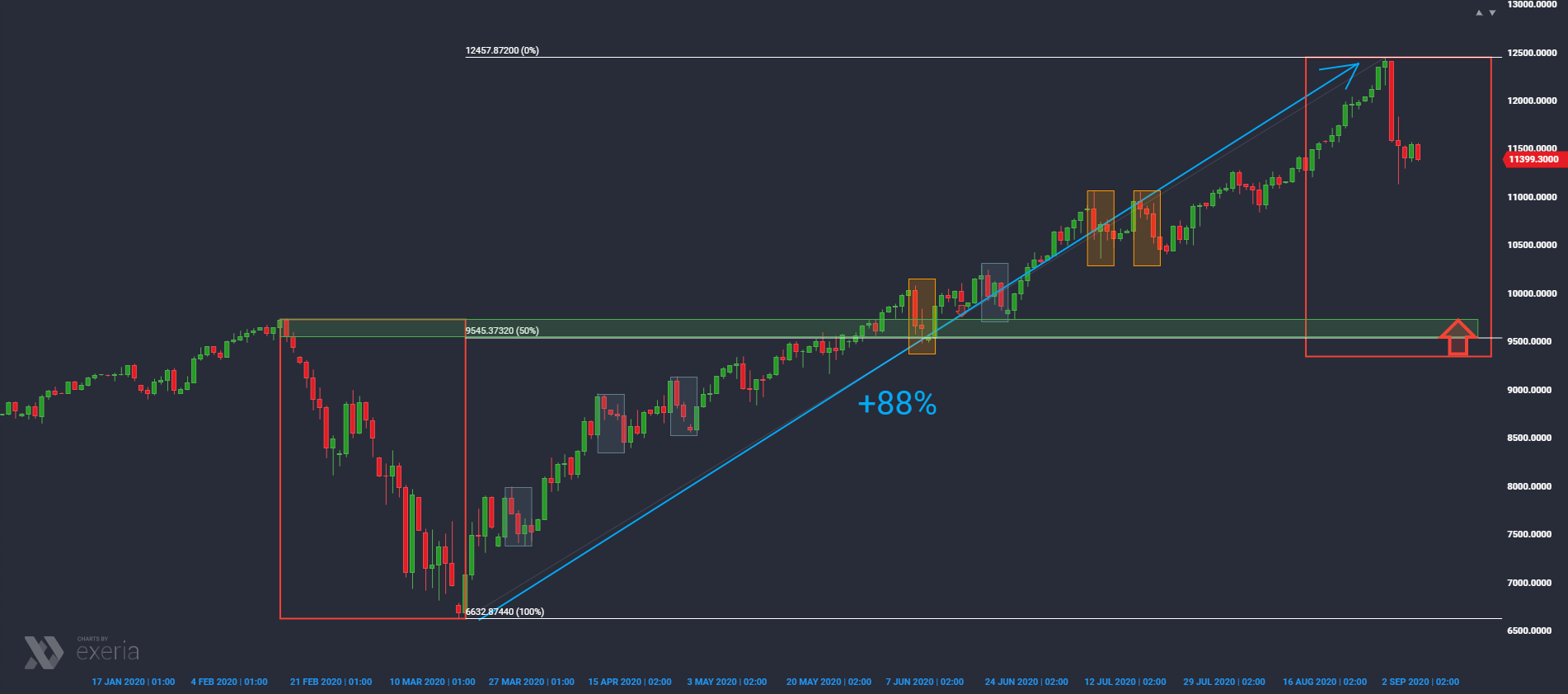 Moving on to the Nasdaq technical analysis, Thursday and Friday's sell-off in terms of size turned out to be the largest of the entire uptrend since the bottom in March. I have marked two sizes of corrections so far with orange and gray rectangles. This means that people who use the measures of previous overbalance adjustments are already getting a signal that the current balance of forces in the market has changed. If any larger downward movement was developed from the current turn, its range can be found in the region of 9500 points. You will find here the February peak, but also parity with the earlier collapse (red rectangles) and a 50% retracement of all growth in recent months.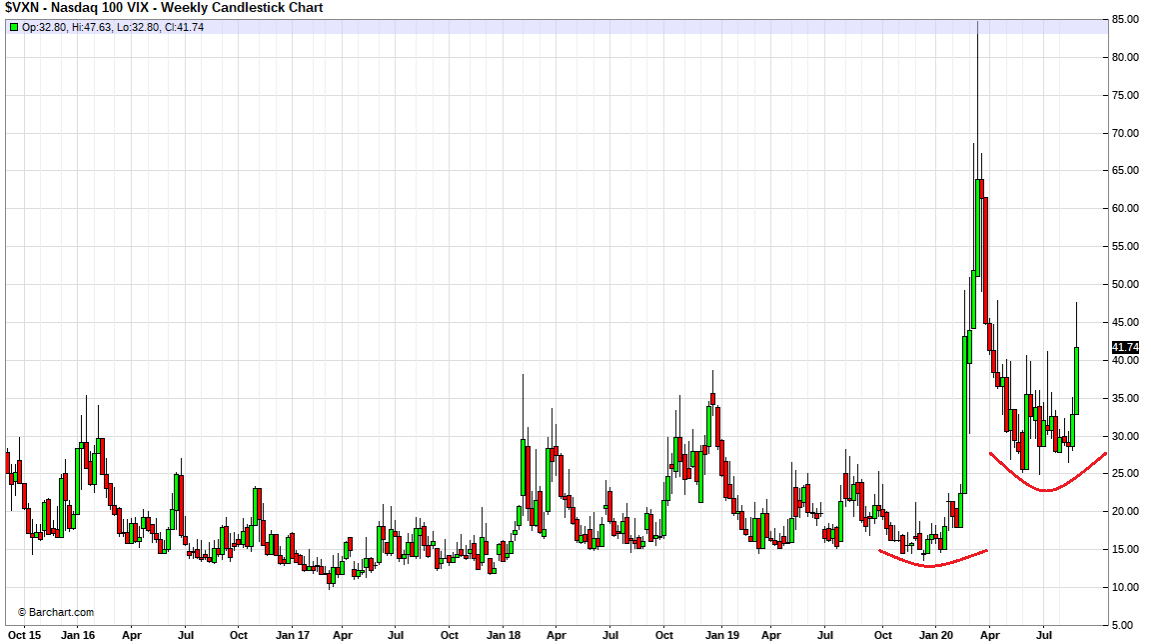 It is also worth noting that the VXN volatility index (the equivalent of VIX for the S & P500) has an over 4-month base with an accumulative pattern. This means that among options market participants, those who played the scenario of continued, calm Nasdaq growth with little volatility had a clear advantage. As you can see, the end of last week may suggest that this group of market participants was not necessarily right, and VXN is already getting ready to break.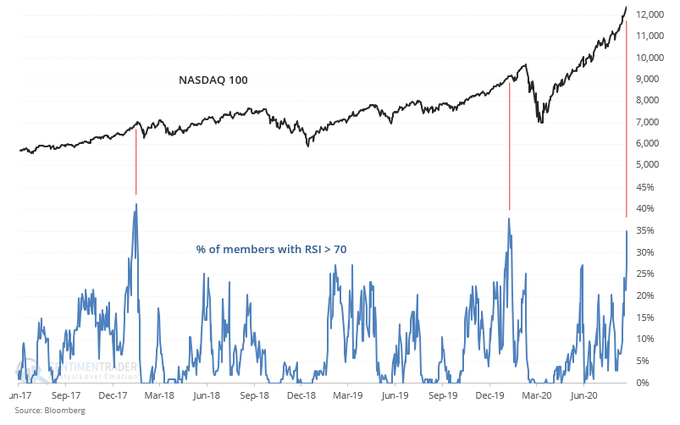 The Overbought Nasdaq is clearly visible. After all, almost 90% market growth in a few months must leave an adequate mark on the indicators. A warning signal may also be the number of companies whose RSI has exceeded the level of 70 (overbought). Currently, there are about 35% of them. As you can see, such high readings in recent years have happened close to local peaks.