For a long time, the euro has had a problem with resistance in the 1.1450 area. In the past days, this level was broken and at the moment, i.e. in the middle of the week, candle W1 indicates a classic, strong buy signal.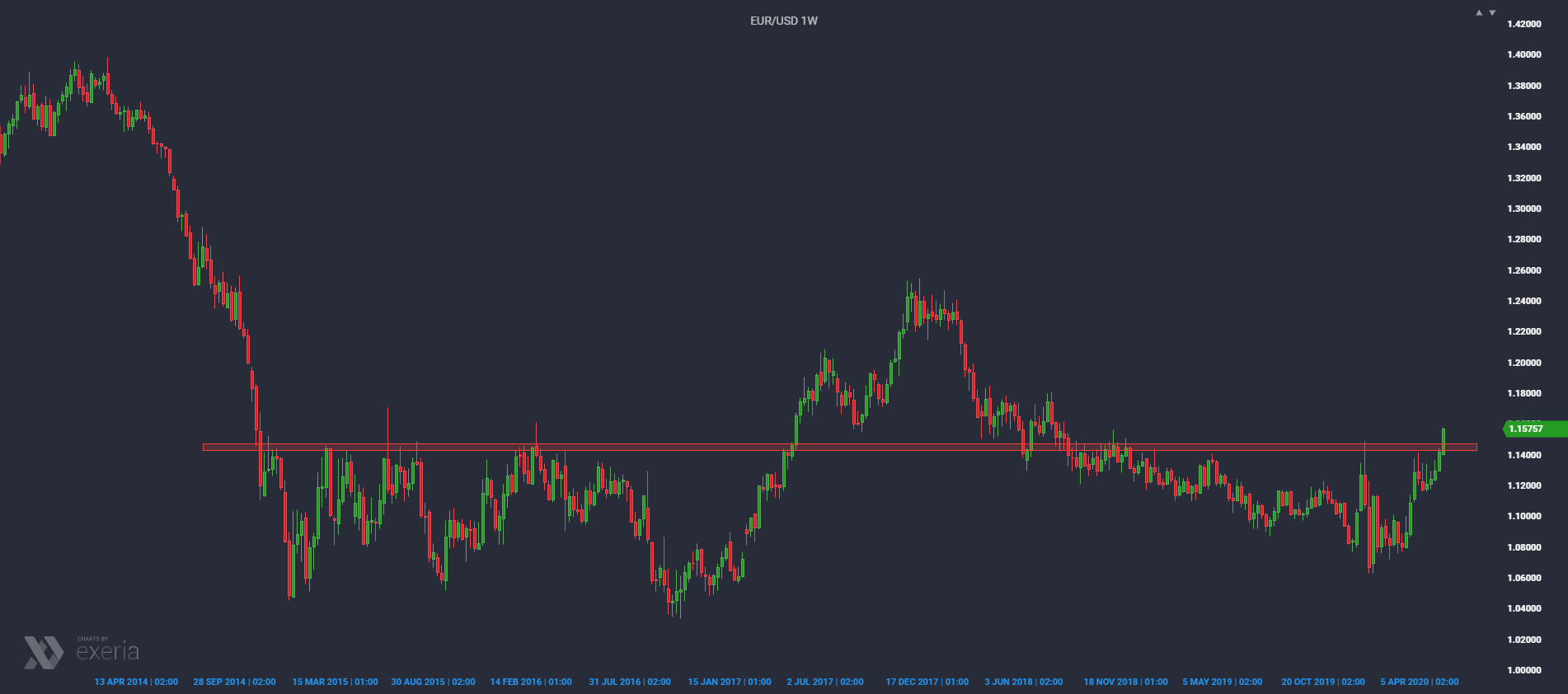 If you manage to maintain the achieved levels by the end of the week, technically it means a shift from the long-term trend to an uptrend, which could lead to an approach towards 1.2550, the high of 2017. With such a dollar depreciation move, commodities, precious metals (as we have already seen in recent days after silver, palladium and platinum gains) and emerging markets along with their currencies should do much better.
All indications are that this week will be technically crucial for the eurodollar. For now, buyers are winning, but it is also worth having a scenario in the back of your head in which over time the market will start to weaken its achievements so far, and a larger, upper shadow appears on the weekly candle. If it turns out that the week will eventually end with a retreat to 1.1400-1.1450, we can start looking at short positions again.