The dynamics of PLN strengthening recently has been impressive. It is no wonder that headlines in financial media are now dominated by this fact. This strong interest in the subject of the strengthening zloty may signal, however, that in the short term we are one step away from taking profits from long positions in PLN. Attention can be drawn more and more to the Swiss franc against the zloty, testing today significant support at 4.04 PLN (I noticed it a week ago).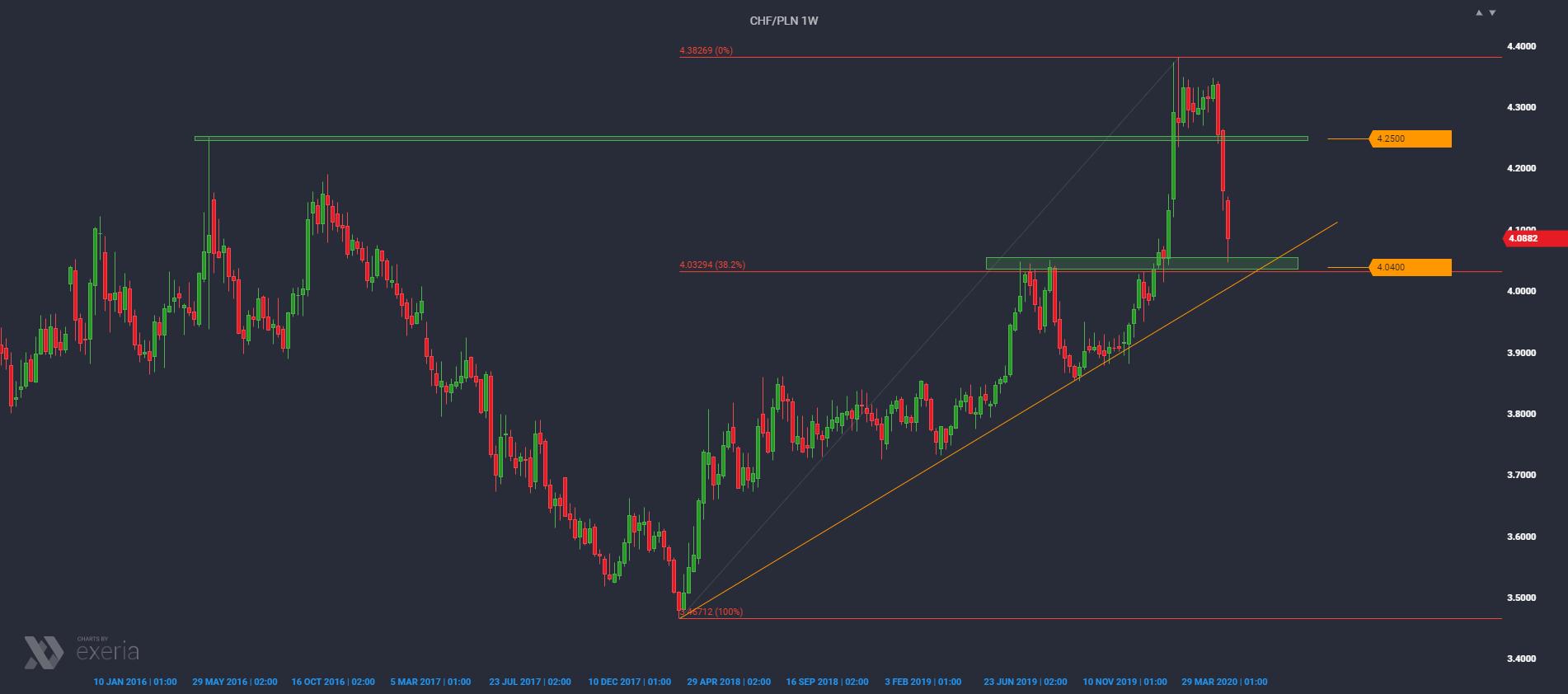 Its importance is well illustrated by the weekly chart. You will find the area of last year's highs, around the upward trend line, as well as the 38.2% retracement of the entire wave of zloty weakening from 2018. Usually, such a cluster of levels resulting from several methodologies is definitely more important than the level determined by only one tool.
Heat map – pairs of PLN strongly oversold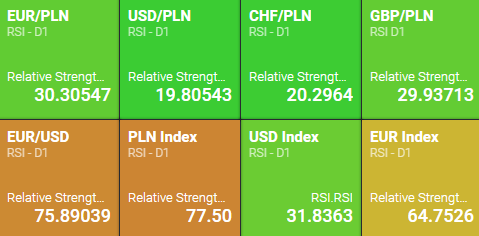 The potential for PLN rebound is also visible in the oversold range of PLN pairs, measured by daily RSI. In the case of the dollar and franc we already have levels around 20. In the case of the euro and pound they are around 30. The short-term oversold is therefore very large. This can also be seen at the PLN Index level, where the RSI overbought level reached 77.5. The combination of such RSI values with the presence of significant support may signal that we are already closer to a strong rebound on the zloty.
Where should a realistic correction target be set? The CHF / PLN area is highlighted by 4.25, i.e. the high from 2016 together with the lower limit of recent consolidation lasting several weeks. Also note that after the recent breakthrough pullback has not appeared in the weekly interval, which often results in the market later tending to return to such areas.