Discover new ways of earning money
Do you feel that your money is depreciating? Are you looking for interesting and safe forms of investing and new interesting solutions such as robots? You need the right technology to go on an adventure, so you will notice what the world-class investment account is. Than you will discover new opportunities to earn money on the stock market without having to explore your secret knowledge.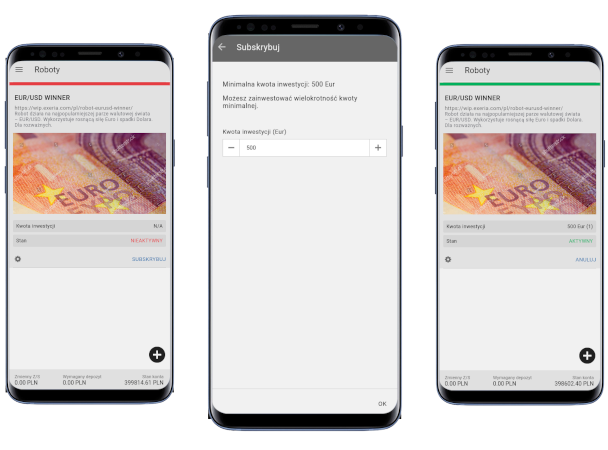 Three things you need to consider before opening an investment account recommended by us
Accessing the largest financial market in the world.

Putting your money where ownership has been a sacred law now for hundreds of years

Receiving very high financial guarantees related to the fund's security
The investment accounts recommended by Exeria are accounts with the world's largest financial institutions. These accounts, as one of the very few in the world, are technologically prepared for cooperation with robots.
Who are the investment accounts for?
For those who just start their investment adventure
After you get access to new opportunities quickly and efficiently, assisted by our consultant, you gain:
an investment account that cooperates with robots
ability to check your account status on

an ongoing basis both on your phone and on other devices

access to the newest technology in investments
Find out how to use the Robot to turn your account into a mine of investment opportunities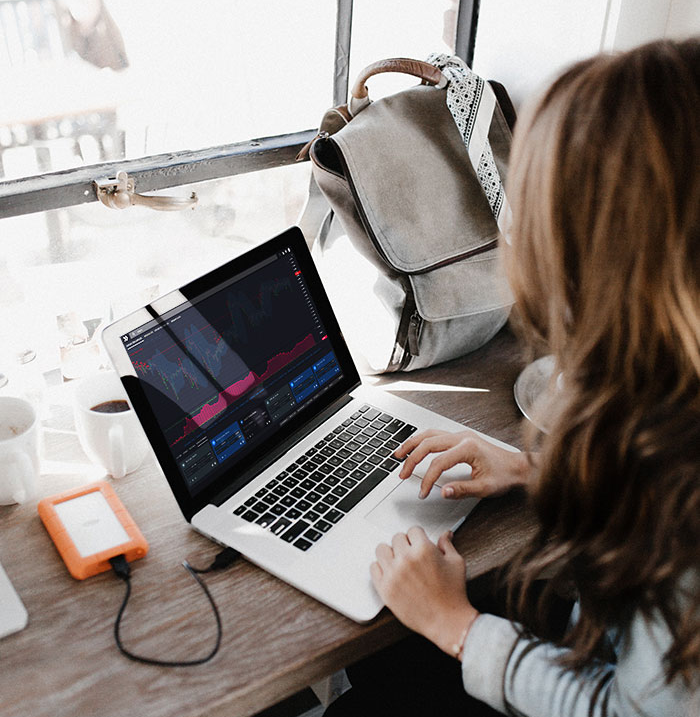 UK accounts recommended by Exeria are covered by FSCS guarantees up to the amount of 85,000 GBP. The protection covers incidents related to the possible insolvency of the brokerage house. So secure your funds by accessing the guarantee system, because the guarantee amount is higher than anywhere else. We recommend recognised and licensed brokerage houses at the largest brokers in the world. The City Index (CI) is the brokerage office recommended by us. It belongs to the XStone financial group, the company listed on the stock exchange, founded in 1924. Under the guise of income, XStone is among the first 100 on the Fortune 500 list published by Forbes.
TOP 9 benefits you will get by choosing an investment account
Appreciate the possibilities of investing without limits. So gain access to the most popular tools and thanks to this earn from the price movements of various assets including stocks, indices, commodities, currencies and cryptocurrencies. Get access to over 12,000 instruments and a wide range of products from around the world.

Start your adventure quickly. Because of to the efficient procedure of opening an account everything will be done within one business day.

Enjoy new unique opportunities, because of the modern technology it is possible to connect robots to the account in a few minutes.

You can decide what will be the currency of the account. So you will save on currency conversion costs. It causes freedom and transparency of settlements.

Easily and quickly top up your account, because it operates in an ecosystem of quick payments.

When needed power up your account using a credit card. Therefore You will be able to manage your account in an easy and convenient way.

Get quick access to money withdrawal. You can rest easy when you suddenly need cash, because you will usually receive your payout on the same business day.

Feel satisfied and realize that you are making good decisions, because very low spreads. You keep your costs low and you have more money in your pocket.

Feel the helping hands of our experts and advisers. Friendly service helps you to prepare documents. You will get immediate answers to all your questions. The Exeria consultant will help you complete the account opening form and explain all matters related to the opening and use of an investment account.
Would you like to learn more?